This is my first post. Mysore pak is my husband's favorite sweet. I have learned this from my periyamma(aunt). She is the queen of making Mysore pak. Her Mysore paks are like Sri Krishna sweets Mysore pak. It is very tasty. Most of them are thinking that it is very hard to make, really not like that. Thanks to periyamma:)
Ingredients
Besan flour - 1/2 cup
Butter - 2 sticks
Sugar - 1 cup
water - 3/4 cup
Cardomom powder - 1 or 2 pinch (optional)
1 pan - for melting ghee
1 pan - make mysore pak
baking tray or plate - Apply butter on it Knife
Method
1. Melt 2 sticks of butter in a low flame. It should melt but it will not go to thick brown color.
2. In the mean time, add sugar, cardomom powder and water in a pan and keep it in a high flame until it gets thicker.
3. Add besan into another pan and add sufficient hot ghee into the same pan.
4. How to check the sugar syrup consistency - just dip your fingers into the cold water and touch the sugar syrup in the index finger, then down the index finger on the thumb and up the index finger. If you find a thin string between two fingers, you can pour the besan ghee batter into the sugar syrup.
5. Have to mix the the mixture by adding the rest of the hot ghee frequently until it gets correct consistency.
Correct consistency - It will get small wholes and it blooms out into yellowish white color.
6. Once you will get the correct consistency, immediately pour the mixture into the butter greased baking tray or plate.
7. Allow it to cool for 10 mins and then make them into pieces.
8. After 20-30 minutes, you can transfer them into the storage box.
Note
:
If you add the hot ghee into the besan, finally it won't have any lumps in the besan-ghee batter.
I'm sending this to Jagruti's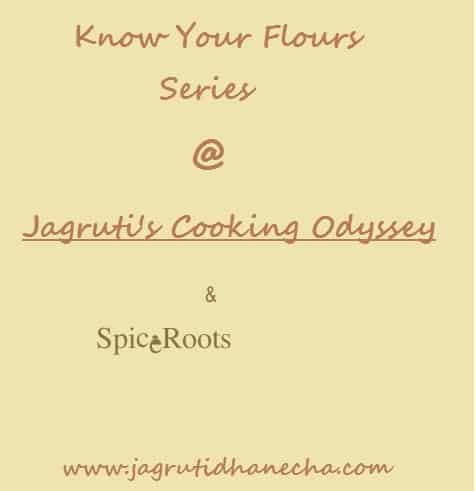 Also, I'm sending this to
Preethi's Kitchen Life
which is announced by surabhi from
MY COOK BOOK
I'm sending this to
Hubby's Delight Contest